A little late again but I'm back with another huge round up of what's been released recently, and boy it's a good one. We've been blessed with an abundance of funky sunshine vibes just in time summer as well as some real bangers to keep the party going. Most of the releases have come out since the beginning of April but there are some older releases that I didn't get chance to check out in time for the last round up.
As always I've included a short description, a link to listen to a track from each release on Youtube (where possible) and a link to buy/download. You can find all the tracks in one Youtube playlist here.
Abstract Rude – Keep The Feel: A Legacy of Hip-Hop Soul
Abstract Rude has been a big figure on the West Coast underground scene for a long time now so it's great to see him come out with such a solid album at this stage in his career. This is actually one of my favourite albums from Abstract Rude, packed with smooth, funky vibes and some sublime posse cuts, featuring an obscene verse from the always impressive Busdriver.
ATF x Doc Heller – Doc Fingers
Instrumental hip-hop layered with lush synths and plodding drums.
Audio Push – The Good Vibe Tribe
Audio Push got me interested with previous releases but I found some of their tracks a bit underwhelming and hoped for more from them. Thankfully they delivered in a big way with this new mixtape. There is a perfect blend of styles on this mixtape from chilled Quest-esque vibes to up beat, club friendly flavours.
Billy Woods – Today, I Wrote Nothing
I've been a fan of Billy Woods for a while now but this album really blew me away. Destined to stay criminally slept on, Woods has crafted a moody masterpiece as he spits his vicious, almost spoken word style raps over dark jazzy beats. Please do yourself a favour and listen to this.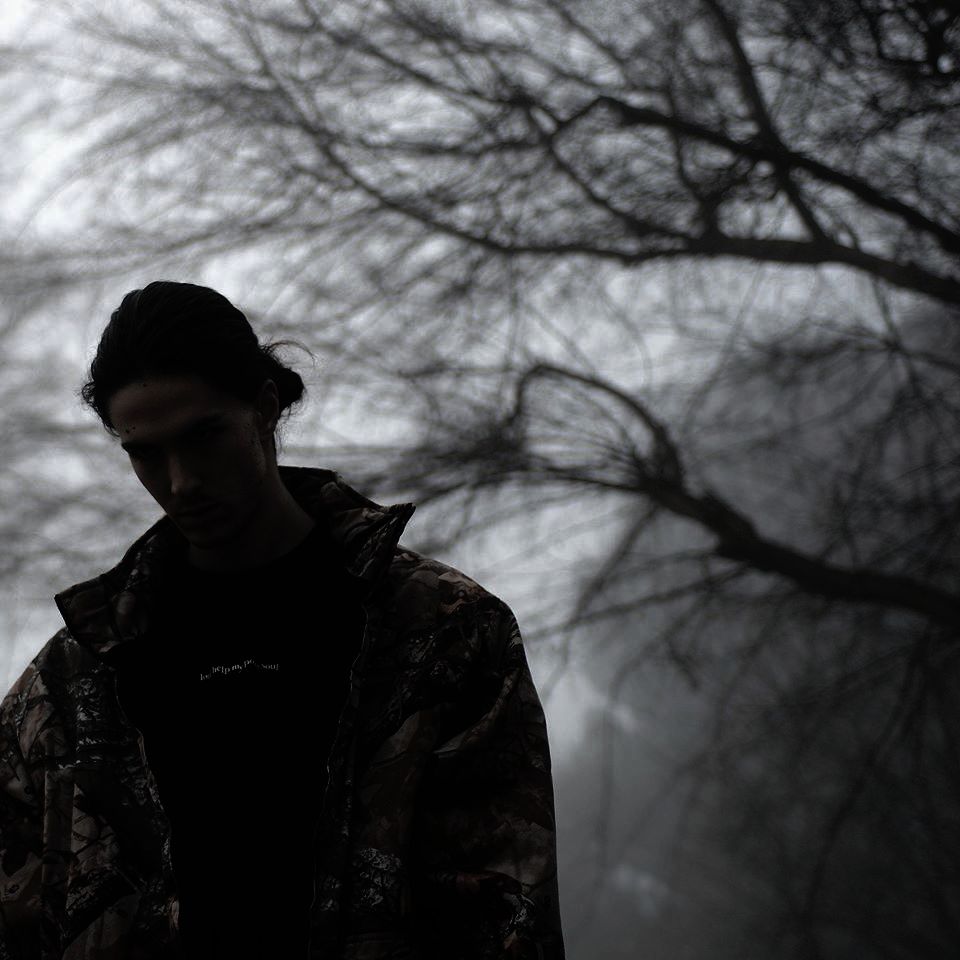 Bones – Powder
Bones continues to improve with every release and this mixtape is probably my favourite of his so far. The production is cleaner than a lot of his other releases and he's really mixing up the styles throughout. His usual rapid fire flow over murky trap beats is still present but what's really interesting is the early 90s indie rock sounding tracks Bones has put together. On tracks like ItAllComesTogetherInTheFinalAct and ModestGoals I almost feel like I'm listening to Pavement's classic album Slanted and Enchanted, but the addition of 808 drum samples make these tracks incredibly fresh.
Bones – YouShouldHaveSeenYourFace
Yet another great Bones release. This one is rather synth heavy with a cloudy vibe.
Camp Lo – Ragtime Hightimes
Underground legends Camp Lo prove they've still got it on this one. Sticking with their usual smooth but funky style, Ragtime Hightimes is perfect for a sunny day session.
Chris Travis & Robb Bank$ – No Trespassing
A fantastic EP from two guys who have impressive chemistry together when putting out these dark and cloudy trap vibes.
Cities Aviv – Your Discretion Is Trust
More minimal than previous releases, "Your Discretion Is Trust" sees Cities Aviv take things in a slightly different direction but still pushing boundaries. Coarse and experimental, this is a challenging listen but fantastic for anyone looking for something a bit different.
Clear Soul Forces – Fab 5ive
Clear Soul Forces have an incredible ability to create golden age style hip-hop but with an edge that keeps things sounding fresh and original. An immensely enjoyable listen.
Curren$y – Even More Saturday Night Car Tunes
All Curren$y is good Curren$y and this little collection is no exception.
Curren$y – Pilot Talk III
The long awaited sequel to Pilot Talk II (one of my favourite albums ever) is finally here and is exactly what we all wanted. Beats so laid back they're almost falling over and Curren$y's signature buttery flow will never get old. Curren$y is extremely prolific and never disappoints but he really brings his A game here.
Dr Yen Lo (Ka) – Days With Dr. Yen Lo
Some albums take multiple listens to really appreciate, their complex subtlety needs time to settle in your head in order to decipher the product properly. All of Ka's releases fit in this description and it's one of the main reasons he will probably never get that much fame despite his accomplished rapping ability. The beats are atmospheric and minimal with little percussion while Ka's raps meander rhythmically over these simple backdrops.
Earl Sweatshirt – I Don't Like Shit I Don't Go Outside
I've never been a massive Odd Future fan so I wasn't all that excited for this release but after hearing it I have started to see Earl's appeal. The cadence of Earl's voice that put me off before seems to be a bit toned down here, making his delivery sound more relaxed. This change in flow and excellent choice in drudging beats make this my favourite Earl release by far.
DJ EFN – Another Time
Producer DJ EFN brings an all star cast of rappers together over his underground hip-hop beats.
eMC – The Tonite Show
Masta Ace, Wordsworth and Stricklin return with a solid concept album.
Evil Needle – Reminisce
Soothing, intricate beats.
Fortune – Venha Comigo
Floaty and soulful 808 powered instrumentals.
Fredo Santana – Ain't No Money Like Trap Money
Solid mixtape from the trap heavyweight.
Future – 56 Nights
Future has been on a roll recently, putting out some fantastic material. After the more melodic Beast Mode mixtape Future is back to his dark, trap style as he slurs over 808 Mafia beats in the way only he can. There is a hidden depth in a lot of Future's lyrics that put him ahead of the pack, along with his braggadocios party lines we see in to his deeper side with lines about addiction and stress. You'd be making a big mistake if you overlooked Future as a standard "gangster" rapper because he really is one of the most exciting acts in hip-hop right now.
Georgia Anne Muldrow – A Thoughtiverse Unmarred
Trippy and soulful hip-hop release from the Georgia Anne Muldrow. Although she's usually a singer you wouldn't know it with how relaxed she sounds spitting rap verses.
Gucci Mane – King Gucci
With so much Gucci Mane releases coming out all the time it's hard to keep up. This is one of his more accessible mixtapes with superb production from the likes of Metro Boomin and TM88.
Gucci Mane – Trap House 5 (The Final Chapter)
Gucci Mane's work rate is second to none and this latest release in the Trap House series is one of his better collections of pure trap greatness.
Hermitude – Dark Night Sweet Light
Space age electronic instrumental hip-hop.
ILOVEMAKONNEN – Drink More Water 5
I really wasn't sure about ILOVEMAKONNEN when I first heard him. His sound is definitely not for everyone but there is something really interesting about what he's doing. This mixtape includes a number of catchy trap and club style tracks featuring Gucci Mane, Migos and Rome Fortune but also has some strange, messy piano lead tracks that ILOVEMAKONNEN croons over. Now ILOVEMAKONNEN definitely is not the best singer but he has a quality to his voice that strikes a chord with me. At times on this tape I get a Daniel Johnston vibe in the sad, off key ballads like Leave U 4 Myself. I'm definitely interested to see where he takes his sound from here.
J-Live – His Own Self
J-Live is one of those guys who consistently releases good music but remains deep underground in the world of hip-hop. His latest album is highly lyrical as always and features some well crafted boom bap beats. Bonus points for the fantastically ridiculous album cover.
J-Zone – J-Zone Instrumental Box Set : The Headband Years 1999-2006
J-Zone is one of my all time favourite artists, one of hip-hop's most underrated acts and one of the best producers of the early/mid 2000s. I like this guy, a lot, so I am happy as hell that he's delved in to his back catalogue and released a massive collection of his instrumentals. This album is full of classic beats from tracks like Eatadiccup, Bum Bitch Ballad and Ho Kung-Fu. All of these tracks bump so do yourself a favour and buy it now.
Jazz Spastiks & Rebel To The Grain – Unkut Fresh
Chilled out, jazzy hip-hop bringing the good vibes.
JME – Integrity
Grime legend with an excellent album featuring some older tunes and a bunch of a new ones. The next wave of grime is in full swing!
Jonwayne – Jonwayne Is Retired
Jonwayne's beats are a real joy, interesting and crisp. He's a stellar MC too and this EP is him at his best; perfect underground hip-hop,
The Knux – Eleven
Funky and innovative hip-hop with live sounding beats.
Knxwledge – HS8.8
The latest in my favourite series of albums ever. "Hexual Sealings" never disappoints, Knxwledge just has this way of making insane jazzy remixes and I cant get enough of it.
Knxwledge – Hud Dreems
One of the best producers making music right now. Knxwledge is really pushing boundaries with his insane, jarring jazz beats. Having already amounted a huge catalogue of music to his name, this is Knxwledge's debut full length LP on Stones Throw and is an amazing way to introduce himself to a wider audience.
L'Orange & Jeremiah Jae – The Night Took Us In Like Family
L'Orange is quickly making a name for himself as a producer to watch closely and Jeremiah Jae has been releasing delightfully strange music for the last few years. This wasn't a teaming that I had really though about until I heard they had an album in the works but it makes perfect sense when you hear it. The instrumentals are sculpted from old ghoulish jazz samples while Jeremiah's meandering flows paint a crime noir movie in your mind. This is one of those magical producer/rapper pairings up there with the likes of Madvillain.
Lil Ugly Mane – Third Side Of Tape
The elusive Lil Ugly Mane back with another ensemble of twisted beats.
Lofty305 X Wonderland – Liquit Dinosaur
Lofty305 is a truly unique figure. I think of as the rap game Sonic Youth. Like Sonic Youth, his sound is abrasive and discordant, his singing and rapping is not what most people would consider accomplished but there is genius to it, and a raw emotion that shines through in his experimentation. Every one of Lofty's releases has a different feel to it and this latest offering is full of dark 80s sounding synths put together in a unique fashion over lo fi 808 drums. Far from easy listening, but excellent music for those who like their artists to push boundaries.
Ludacris – Ludaversal
Big time Southern veteran back on top form.
Lyrics Born – Real People
Lyrics Born has always been a fantastic MC with a crazy flow and a charismatic delivery. On his latest outing he has turned his attention away from hip-hop and further in to funk. He still raps on many songs but Lyrics Born is singing more than usual on this album and has brought in a skilled line up of New Orleans funk musicians to deliver an authentically funky album to keep you vibing through the summer.
Mayhem NODB – Gassum The Mixtape
Hard hitting grime and UK hip-hop out of Birmingham.
Mello Music Group – Persona
The best record label of the last two years (at least) with a beautiful sample of what their acts have to offer. Featuring the likes of Oh No, Apollo Brown, Rapper Big Pooh, Open Mike Eagle and many more.
Mike G – Verses II
Odd Future member gets all spacey on what I think is his strongest release yet.
MishkaNYC – Jetlag and Seasick
MishkaNYC put together another superb compilation of beats made by producers from all around the world.
Mr. Green – Live From The Streets
Producer Mr. Green came up with the truly inspired idea of going around, recording street performers and other street sounds, then sampling these sounds to make beats for an all star cast of underground MCs to spit on. A truly unique vision that has translated in to a wonderful listening experience.
Nappy Roots – The 40 Akerz Project
Underground hip-hop group keeping it fresh 20 years after forming. Some amazing beats that at times draw on dance music sounds while the group show they can still hold their own lyrically.
Oddisee – The Good Fight
The king of modern boom bap with a perfectly smooth album. Lyrically and instrumentally refined, Oddisee is a future legend.
OG Maco – I Made This Shit Before You Guessed It
OG Maco's work ethic has been incredible this year, putting out releases month after month with varying sounds on each. This short EP has a more traditional hip-hop sound to it compared to much of his other work and really shows Maco's versatility.
OG Maco & Zaytoven – OGZAY
Yet another release from OG Maco, this time teaming up with heavyweight trap producer Zaytoven. This EP does what it says on the tin, OG Maco dropping his slurred flow over Zaytoven's signature bass heavy, piano driven beats.
Oh No & The Alchemist – Welcome To Los Santos
Two of the best producers in hip-hop, Alchemist and Oh No team up to drop a GTA themed album with an all star cast of rapper dropping guest verses. This album didn't quite live up to my expectations and I could have done without the indie rock style tracks but there are some sublime songs in here that really some up that West Coast Gangster vibe that GTA is all about.
Olos – Reverse Psychology
Rock/rap crossovers go wrong so often that it's easy to overlook them all, but you'd be making a huge mistake if you missed these guys. Sounding something like a UK hip-hop version of Rage Against The Machine, Olos blend accomplished musicianship with high energy charisma. If these guys don't blow up soon there is no justice.
Planet Asia and DirtyDiggs – Nautica Nagas
Planet Asia is always best over soulful beats and it doesn't get much more soulful than this.
The Purist – Pyrex Scholar Masters
This album sounds like the soundtrack to a Blaxploitation film, with beats perfectly built from funk samples and guest features from Roc Marciano, Freddie Gibbs and Tree among others. Pyrex Scholar Masters is one of those albums that flows excellently and the tone of the whole album is very consistent without feeling samey, we need more albums like this.
Raekwon – Fly International Luxurious Art
Certified hip-hop legend still doing his thing. Far from classic but more than worth a listen for any hardcore fans.
Rapper Big Pooh – Words Paint Pictures
Like Danger Mouse did in the early 90s, for the last few years Apollo Brown has been drafting in underground legends from the shadows and bringing out the best in them. The latest to accompany Apollo Brown's fantastically soulful beats is ex Little Brother member Big Pooh, and as expected the outcome is sublime.
Raz Simone – Baby Jesus
Intense and moody beats make a perfect back drop for Raz Simone's often hard and always sincere raps.
Raz Simone – Cognitive Dissonance Part 2
A nice mix of heavy trap vibes and some deeper more emotional tracks. An interesting and dark listen, Raz Simone is definitely someone to watch going forward.
Red Pill – Look What This World Did To Us
I don't think Mello Music Group are capable of releasing a bad album and Detroit MC Red Pill is no exception to this. "Look What This World Did To Us" is more of what we have come to expect from the label (this is far from a bad thing); insightful lyrics and soulful beats.
Rich Homie Quan – If You Ever Think I Will Stop Going In Ask RR
Rich Gang member continues to go in (you know he will never stop) over some amazing trap beats. One of this years most fun mixtapes.
RJD2 and Sugar Tongue Slim – STS x RJD2
This album was my first time hearing Atlanta MC Sugar Tongue Slim, and what better introduction than a collaboration with RJD2? STS's rap style sounds somewhere between Andre 3000 and Devin The Dude but he's far from a copy cat. RJD2's luxurious beats set a perfect back drop for the varied subject matter that is covered by STS throughout this album, I cant wait to hear more.
Robb Bank$ – 2phoneshawty
Strange, spaced out trap.
Rocko – Expect The Unexpected
Wonky trap vibes.
Sinitus Tempo – Egocortex
Interesting and soulful hip-hop instrumentals with a complexity that makes them stand out from the rest.
Snoop Dogg – Bush
It's crazy to think that Snoop Dogg has been making music for over 20 years now and he's still reinventing himself and coming out with fresh sounding music. Last year saw Snoop move away from the reggae he had been making recently and in to funk with his overlooked but incredible "7 Days Of Funk" album produced by Dam Funk. This year he's carried on down the path to funk and recruited Pharrell Williams to produce a full album. The end product is a superb summer album packed with good vibes, fun lyrics and catchy tunes.
SpaceGhostPurrp – Money Mendoza
Soon after this release SpaceGhostPurrp apparently changed his name to Money Mendoza, I'm not sure how I feel about that because I loved his previous moniker but this tape is my favourite thing I've heard from him in a while. Lo-fi trap at its best.
$uicideboy$ – Gray/Grey
Cloud rap mixtape with some incredible beats.
Towkio – .Wav Theory
Chance the Rapper affiliate Towkio drops a nice little EP. You can feel that Chance influence but Towkio has his own individual style, utilizing complex, future garage style percussion.
Tuxedo – Tuxedo
Super funky, soul singer Mayor Hawthorne teams up with hip-hop producer Jake One to create a beautiful album of infectious feel good music.
Twista & Do Or Die – Withdrawal
Do Or Die's solid flows and Twista's mind-bendingly fast raps over fresh beats.
Twit One – The Sit-In
Serene and soulful instrumental hip-hop.
Various Artists – Movin' Forward – A Tribute To DJ Rashad
It's been over a year now since one of music's greatest losses. DJ Rashad is gone but will never be forgotten. This exceptional EP, lead by Machinedrum is a great way to remember the legend.
Versatyl – Summer Grooves Vol. 2
Magnificently produced hip-hop beats, a perfect soundtrack for a sunny day. Versatyl flips soul samples with such beauty that you'll have this collection on repeat for the whole summer.
Young Chop & King 100 James – Fat Gang: The Mixtape
Hard hitting and grimey trap mixtape.
Young Fathers – White Men Are Black Men Too
Young Fathers continue to venture further away from hip-hop with their latest release which I can only describe as some kind of lo-fi indie pop/rock. Leave it to a hip-hop group to make one of my favourite rock albums in years. This is a unique, interesting album with varied and accomplished lyricism.
Young Thug – Barter 6
Following a strange decision to name his latest mixtape after Lil Wayne's famous series of albums, a brief spot of rap beef and a legal threat we got to hear the latest selection of Thugger tracks. Less hype than much of Young Thug's output, Barter 6 gives us some classic tracks with a more mellow vibe but still packed with the signature insane flow we've all come to love (or hate). Great musicians often polarise their audience and Young Thug is a prime example of this, you cant deny that he's bringing something different to the table though.