Another few months have passed since my last round up and there are even more fantastic releases coming out every week. This year has been great for hip-hop and we've had an abundance of sublime funk and soul releases in the last few months on top of that. Once again I've done the hard work so you don't have to, open your ears and get a load of these. As usual most of these releases came out in the last 3 months but some came out longer ago and I was late listening to them.
Youtube playlist with a track off each release here
21 Savage – The Slaughter Tape
Very solid trap mixtape packed with bangers featuring production from Metro Boomin' and Zaytoven.
2econd Class Citizen – A Hall Of Mirrors
Mainly instrumental trip hop style compositions with accomplished use of drum samples. Reminiscent of DJ Shadow.
6Blocc – Trapped In My Mind EP
Bleak, sub heavy dubstep.
88 Ultra & No Merci – Para Bellum
Swirling, 808 heavy melodies laced with bewitching vocals.
The Alchemist – Israeli Salad
The Alchemist never really makes a misstep with his music and this release is no different. Built entirely of samples from Israeli music this collection of beats has that signature Alchemist sound that will keep your head nodding.
The Alchemist – Retarded Alligator Beats
Another lovely collection of boom bap instrumentals from The Alchemist.
All Caps – Independent Variable
Bandcamp has become such a massive gold mine for hip-hop. I have found so much great music on there by randomly clicking on albums. This is one of my favourite recent finds. The beats on this release are catchy yet obscure and complex using a mixture of samples and synths. The intricate flows from All Caps are a real joy to listen to as he rides the beats perfectly.
All These Finger – Offerings
A huge collection of dope beats created over the last 7 years from an incredible up and coming producer. This guy needs more exposure because he has a real talent for making beats. Jazzy and spaced out with just the right amount of bounce.
Allen Halloween – Hibrido
Portuguese rapper with an interesting album containing a satisfying mixture of vibes. I have never heard rapping in Portuguese before but Allen Halloween makes it sound incredible with a guttural cadence to his voice and a slurred flow.
I'm struggling to find a place to buy/download because all of the sites are in Portuguese but I'm sure you can find somewhere if you try hard enough.
A$AP Rocky – At Long Last A$AP
This album seems to have fans fairly divided, many want more of the old Rocky and other are happy to see the evolution of him as an artist. I'm really enjoying this album, I think Rocky still hasn't reached his full potential but ALLA is definitely a step in the right direction. The LP flows amazingly from track to track, taking things slow then getting hyped again just at the right moment and with an overarching tone that ties it all together. Lyrically there isn't anything particularly impressive but Rocky's flow is on point as always and he rides every beat with confidence, from bangers like 'Lord Pretty Flacko Jodye 2' to spaced out tracks like 'West Side Highway'.
Audio Push – My Turn II
Audio Push have been steadily making a name for themselves recently with a stream of solid releases. This is a nice little EP that shows what the duo can do on the mic over some established beats like 'Fuck Up Some Commas' and 'Shook Ones'.
Bilal – In Another Life
Bilal has been at the forefront of neo soul for years now and his latest album 'In Another Life' is the work of a truly accomplished musician. The instrumentation on the album has a raw funk to it but carries a certain complexity that makes it stand out. Bilal has a charisma in his voice that few vocalists do and when you hear it you know you're listening to a star.
Blanco – Molly Amber
An interesting and catchy EP that will have you singing along in no time.
Bones & Drip-133 – HateToBreakItToYou
Bones has been putting in even more work and reaching almost Gucci Mane levels of prolific this year. The amazing thing is that it's nearly all of a very high quality. This short release is rather mellow compared to a lot of his previous work with Bones doing a fair bit of singing over some soothing beats.
Bosco – Boy
Enchantingly beautiful R'n'B vocals over smooth trap beats.
Cashy – Holographic Art
Fun trap EP with some interesting synth heavy beats.
Chris Travis – See You There
Chris Travis is further refining his signature melancholy trap sound. If this guy continues improving at this rate he is going to be very popular in a few years.
Chevy Woods – The 48 Hunnid Project
Nice little EP of stomping trap tunes.
Cousin Stizz – Suffolk County
Sturdy trap tape with some fantastic wonky sounding beats.
Curren$y – Cathedral
Curren$y consistent as always delivers yet another marvelous release brimming with his usual laidback vibes.
Czarface – Every Hero Needs A Villain
I wasn't a huge fan of the first album from this underground rap super group but this second outing is a very enjoyable listen. Gritty beats packed with guitar samples and hard raps is a match made in heaven.
Dam-Funk – STFU
Modern P-funk icon releases a futuristic instrumental EP to keep us happy while we wait for his album.
Daye Jack – Soul Glitch
As the album title suggests this album is packed with soulful yet glitchy beats composed of soothing samples and bubbling synths. Daye Jack's style fits flawlessly with the instrumentals as he switches between rhythmic spitting and smooth singing, reminiscent of Chance The Rapper.
Declaime – Southside Story
Declaime is one of those rappers whose character shines through when he raps and you almost feel a personal connection to him, as if he's speaking to you directly. On Southside Story we see Declaime at his finest, kicking his spiritual raps over some plodding jazzy beats.
Deniro Farrar & Young God Of BSBD – Cliff Of Death II
Deniro Ferrar has a certain sadness in his voice which fits perfectly with Young God's dark trappy beats.
Denzel Curry – 32 Zel / Planet Shrooms
I really enjoyed Denzel Curry's last album Nostalgic 64, but it felt like he was still finding his feet musically and a few of the tracks just didn't quite hit the spot. Denzel has definitely come in to his own on this release and created a fresh, exciting sound. This release was labeled a "double EP" which at first seemed strange to me but after listening I completely understood as the two halves of the release have distinct sounds. '32 Zel' features almost 8 bit sounding synths, rapid 808s and some seriously aggressive raps. As you can imagine, 'Planet Shrooms' is more psychedelic and laid back, floating along over sweeping synths Denzel rocks a smoother flow. Overall this is one of my favourite releases so far this year, everything sounds so well thought out, from the beats to the distortion on the vocals, it's simply magnificent.
Dizzy Wright – The Growing Process
Smooth, radio friendly vibes, I expect Dizzy Wright to be big in not time at all.
Donnie Trumpet & The Social Experiment – Surf
There was a lot of confusion surrounding this album as some people thought it was Chance's solo album but turns out it's actually by one of his friends and only features Chance. This was a let down for a lot of people and although I'm not in love with the release it definitely has its moments. Bursting with jazz vibes and good times, this album is a fun listen although a little directionless at times.
Dom Kennedy – By Dom Kennedy
Dom Kennedy continues to keep West Coast gangsta alive, his raps are slow and fluid while he flows on chunky G-funk-esque beats. Sometimes keeping things simple works so well and this is a great example of that.
Don S. – Live Or Exist
Fresh and soulful boom bap.
The Doppelgangaz – Parts Unknown
New York duo back with a sweet little EP that really bumps.
Dr Dre – Compton
You'd have to be living under a rock not to have heard about this album and you've probably already made up your mind about it. Half the people I've spoken to are disappointed and the other half think it's a superb return for Dre. I'm personally a bit disappointed, it's a good album but it pales in comparison to Dre's previous releases.
Dub Pistols – Return Of The Pistoleros
Legends on the British electronic music scene for years, Dub Pistols return triumphantly with a sublime mix of dub, reggae and jungle. Pure good vibes.
Durrty Goodz – Vintage 3000 Vol.2
UK MC showing his versatility over a varied selection of beats, some familiar and some fresh (or at least I have never heard them before). From straight up hip-hop to garage to grime, Durrty Goods kills it.
Edwin Briscoe – Edwin vs Briscoe
Jazz musician releases his debut album, bringing in other musicians and vocalists to put together some beautiful soul, funk and jazz.
Eska – ESKA
It's hard to describe Eska because her music is so unique. It sounds like a mixture of Roy Harper, Cat Stevens and Joanna Newsom but with a hell of a lot more soul thrown in. Absolutely stunning stuff.
Father – Who's Gonna Get Fucked First
Explicit lyrics, slurred raps and minimal electronic beats. The future is here, the future is Father.
FreshtillDef – Delirium EP
Frantic and crisp footwork.
Future – DS2
Future has been on an incredible roll recently, consistently putting out high quality music. It's more of the same here for Future but that's far from a bad thing. The production here is sublime, most of the beats are made by Metro Boomin and Southside and their combination of complex riffs that dance over deep basslines is a treat to listen to. Future's signature leaned out style continues to be enjoyable as he rambles on about women, money and drugs but often in a self aware and introspective manner.
Gangrene – You Disgust Me
The MC / producer dream team of Oh No and The Alchemist return with another filthy masterpiece. Both are more than capable on the mic but it's the beats that really shine on here, they're gritty and intricate with skillful sample use.
Ghostface & Adrian Younge – Twelve Reasons To Die II
Ghostface continues his run of decent albums as he collaborates with Adrian Younge for a second time. Ghostface certainly isn't as hungry as he used to be but he can still put together a consistent album.
Greavous – Greavous EP
A fresh selection of beats from a new and interesting beat maker. Drawing samples from a number of different genres and lacing them with intricate rhythms.
Gucci Mane – Trapology
I have no idea how Gucci is still releasing so many mixtapes while he's incarcerated but I'm glad he is. This is one of his more consistent tapes, featuring guest appearances from Riff Raff, Jadakiss and Father.
Gunplay – Living Legend
Gunplay goes hard on this album. Plenty of trap bangers and a few smoother tracks to let you catch your breath.
Handbook – Thank You
Glorious jazz and soul beats.
Hemlock Ernst & Madlib – Trouble Knows Me
When I heard Madlib was secretly working with an MC on a new release all sorts of ideas ran through my head for who I wanted it to be. It turned out to be a guy from an indie synth pop band called Future Islands, which was certainly unexpected and although I was disappointed in a way it's cool to hear someone new. Madlib does his thing as always and Hemlock Ernst is more than capable of doing those beats justice.
Hezekiah – Dreams Don't Chase Themselves
Uplifting, soulful hip-hop.
The Internet – Ego Death
Chilled out and funky in all the right ways. This is the kind of album you want to relax to on a summer night.
Jamie XX – In Colour
Jamie XX releases his second album and proves how versatile he is as a producer. The album is a beautiful mix of dance genres, taking you on a journey through a variety of musical landscapes, all put together impeccably.
Jazz Cartier – Marauding In Paradise
Canadian MC Jazz Cartier delivers an entertaining mixtape that jumps between high energy trap and some deeper, more melodic tracks. Jazz Cartier has a fantastic style, going from a buttery smooth flow to maniacally yelling.
Jean Grae – iSweatergawd
One of the best MCs in the world, Jean Grae always brings something interesting to the table. This album sees Jean dropping her precise and complex rhymes over some off-kilter beats.
Jeremiah Jae – The Decline Of Black Anakin
Beautifully monotonous soul beats under Jeremiah's hazy flow, perfect as always.
JME – 48 Hour Mixtape
Grime legend puts together a mixtape in 48 hours. Rough around the edges but well worth a listen.
Stream the mixtape in full here
John Milk – Treat Me Right
The funkiest of funk music with a great vocalist hitting those high notes. There's something mesmerising about this album.
King Los – God Money War
Solid hip-hop album with a nice selection of beats and some thoughtful lyrics. Good easy listening.
Large Pro – Re:Living
East Coast legend doing what he does best. There's no pushing of boundaries here but there's no need to, a solid boom bap album.
Lil B x Chance The Rapper – Free (BASED FREESTYLE MIXTAPE)
They said it was coming and nobody believed them but here it is. It's funny that after all this waiting for some new chance and a lot of people disappointed with his work on Surf we get a mixtape from him and Lil B of all people. Anyway, it's a great listen with some nice, lo-fi, soulful beats that are perfect for the meandering freestyles that Lil B and Chance drop on this tape.
Lil Wayne – Free Weezy Album
One of the best releases from Lil Wayne in the last few years. Nothing new style wise but a decent album nonetheless.
The album is available exclusively as a stream on Tidal.
Limewax – Always & Never
Limewax gives us a huge collection of tracks showcasing his abilities as a producer. Track after track of absolute filth gets a bit much but there is a nice variation in style here from more traditional jungle to dark tech step. Put this on loud and scare your neighbours.
Locksmith – Lofty Goals
Mellow hip-hop album with some intriguing beats.
L'Orange & Kool Keith – Time? Astonishing!
L'Orange has been on an absolute roll for the last few years, putting out an abundance of superb beats and working with some amazing rappers. Here we see him step a little outside of his usual style as he works with eccentric rap legend legend Kool Keith. I haven't heard Kool Keith sound this good in quite a few years, his unique flow works perfectly over these dusty sample based beats.
Lucki Eck$ – X
One of the most interesting young MCs active right now, Lucki Eck$ makes intensely dark and personal music. His delivery sounds extremely lazy and stoned out, oozing with despair, which when put on these menacingly basic beats creates an unsettling atmosphere.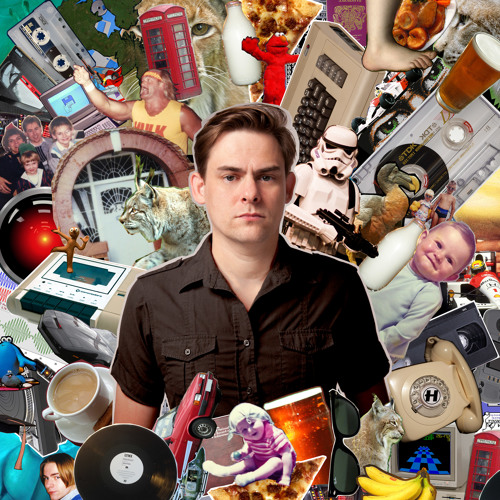 Lynx – I Am Lynx
Marvelous tech DnB. Grinding basslines and clicky drums, immensely satisfying music.
M. Stacks – Broad Based Audience
Wonderfully soulful beat tape.
Mac Mall – Legal Business?
Bay Area veteran pays homage to his debut album 'Illegal Business?'. 808s and chunky synths, classic Bay Area vibes.
Main Attrakionz – 808s And Dark Grapes III
The popularity of cloud rap was short lived it seems but this album might be the one to bring the movement back. Such a lusciously space age album; vocally twisting between rapid fire raps and slurred mumbling. Friend Zone hold down the production for the album, concocting unbelievably euphoric beats that take you to another world.
Meek Mill – Dreams Worth More Than Money
He may have been defeated by Drake in this recent beef but Meek Mill's latest album has a lot of great moments. Meek is better when he's going hard and he definitely brings it on some of these tracks.
Miguel – Wildheart
Dreamy RnB which at times really pushes the genre in some different directions. Miguel shows how inventive he can be.
Mishka NYC – W3NDCH3LL – Slap, Space and Soul
Urban clothing label Mishka NYC has been putting out some stellar instrumental compilations lately and this new series is one of the best yet. Showcasing talented producers from Chicago, these three mixtapes give us a magnificent ensemble of instrumental hip-hop. Mostly chilled out vibes here with lots of seductive horn riffs and syrupy synths.
Name your price downloads here, here and here
Mr Cheeks – Raised
Lost Boys member returns after a ten year hiatus and gives a solid hip-hop album with some fun tracks.
Mr Key & Greenwood Sharps – Yesterday's Futures
This album brings some much needed originality to the UK hip-hop scene. Everyone loves a good boom bap beat but the UK scene has been flooded with the same old standard flows over slightly jazzy head knod beats. That's what makes this album so refreshing, the instrumentals here are stunning; complex percussion layered with textured synths, reminiscent of the tunes coming out of the 'future garage' scene a few years ago. Mr Key gives us the kind of depressingly honest lyrics that only British MCs can and really makes this one of my favourite hip-hop albums of recent years.
Mr Lif, The Polish Ambassador and Ayla Nereo – Terra Bella
Underground rap legend Mr Lif gets together with producer The Polish Ambassador and vocalist Ayla Nereo to put together a joyfully melodic and uplifting album.
Myka 9 & Factor – Famous Future Time Travel
Myka 9 is one of the most underrated rappers on the West Coast, his gentle and fluid voice is instantly recognisable and he has one of the fastest flows in the game. Here we see Myka 9 teaming up again with producer Factor to give us an album full of buttery smooth and funky hip-hop.
Nacho Picasso – Blunt Raps 2
One of my favourite releases to date from Nacho. A bit more up beat than a lot of his work, Blunt Raps 2 sees Nacho at his best, spitting in that charismatic drawl he's known for over some bass heavy and often euphoric beats.
Nicolay – City Lights Volume 3 : Soweto
Dutch producer of Foreign Exchange fame hits us with a silky smooth and synth filled album with tasty South African vibes.
OG Maco – Tax Free EP
OG Maco back yet again, this time teaming with producer Pablo Dylan (Bob Dylan's son) who provides some hard trap beats.
Om Unit – Torchlight vol. 1
Om Unit has a real knack for making dangerously heavy tunes that don't really fit in to a specific genre. Somewhere between dubstep and footwork this EP packs a punch with some crazy tribal vibes.
Omen – Elephant Eyes
Magnificently mellow hip-hop featuring guest appearances from Bas and J. Cole. Omen has a liquid flow and some interesting lyrics.
P Money – Money over Everyone 2
While everyone is going crazy over Skepta, Wiley and JME, P Money put out this savage mixtape. Saying this is hard is an understatement. Almost back to back bangers, this is what grime is all about.
The Palmer Squares – In Context
A nice complex mix of beats and some sick flows.
Papoose – You Can't Stop Destiny
Back in the mid 2000s Papoose was set to be the next big thing, I'm not sure what went on but that never happened and he almost faded in to obscurity. He's not quite as hungry as he sounded back then but this is a solid New York hip hop album with some quality beats and Papoose still goes in at times.
Pete Rock – Petestrumentals 2
A solid selection of boom bap instrumentals from the master.
Plies – Ain't No Mixtape Bih
Decent trap mixtape with some heavy tunes.
Quelle Chris – Innocent Country
This album is perfect underground hip-hop, mainly dark beats with a twisted boom bap style. Quelle Chris always brings it on the mic, his flow is intricate and precise but he goes wild when he needs to.
Raider Klan – Raider Klan The Mixtape 2.75
The Raider Klan crew come together and make some dark trap tunes.
Ras G – Raw Fruit Vol.4
Otherworldly beats that bump just right, crafted from some crazy samples.
Retchy P – Finesse The World
An intensely bleak album that sees Retchy P spit with anger on ominous beats driven by crisp drums.
Rich Boy – Featuring
A solid hip-hop album with commercial appeal and star studded list of features.
Saga & The Alchemist – Saga Ghanoush
Saga drops some sturdy raps over The Alchemist's fantastic 'Israeli Salad' instrumentals.
Shahmen – All In The Circle
Shahmen's guttural verses blend perfectly with these lusciously melancholy instrumentals. A very complete sounding album of no nonsense hip-hop.
Skyzoo – Music For My Friends
In my opinion Skyzoo is one of the most technically proficient MCs active right now. His flows are buttery smooth but he can go hard when he needs to. His lyrics are varied and eloquent but still heavily emotive. New York needs more of this back to basics hip-hop. It's not pushing boundaries, but not everything has to, sometimes it's great to listen to someone who just does straight up hip-hop, and does it flawlessly.
ST 2 Lettaz – Good Day In The Ghetto
Menacing trap album that oozes sub bass.
Statik Selektah – Lucky 7
Keeping the golden age alive, Statik Selektah crafts magnificently soulful boom bap beats that hark back to the 90s but still sound incredibly fresh. Statik always brings in the best guest MCs and this album is no different, featuring Rapsody, Sean Price (RIP one of the greatest ever), Ab Soul and Skyzoo.
Stevie Stone – Malta Bend
Heavy and gritty hip-hop that would bang in the club.
StewRat – Break
StewRat takes stunningly soulful samples and flips them in a really fresh way. The live sounding drums really drive these tracks.
StewRat – SunRise
On this release we see the up and coming producer take to the synths to create some cinematic soundscapes loaded with 808s and eery sounds.
$uicideboy$ – YUNGDEATHLILLIFE
Lo-fi dark hip-hop vibes with some amazing 808 led beats.
Sway – Deliverance
Sway is one of those guys who should have blown up a long time ago but never quite broke through. Hopefully this will get him a little closer. Radio friendly UK hip-hop that keeps its integrity and intelligence.
Ta-Ku – Songs To Make Up To
Following on from the sublime 'Songs To Break Up To' this EP is velvety smooth from start to finish.
Tim Gent – Clarksville Nights
A soothing mixtape that sees Tim Gent rap and sing with finesse over beautiful beats.
Tim Rogers & The Bamboos – The Rules Of Attraction
Catchy funk tunes bringing the party vibes.
TM88 – Sacii Lyfe
Producer TM88 of 808 Mafia drops one of my favourite trap mixtapes of the year. TM88's drum sounds are dark and industrial sounding, which combined with his grinding sub bass creates some really savage tunes.
Tory Lanez & WeDidIt – Cruel Intentions
Rapper / singer Tory Lane collaborates with super producer collective WeDidIt on this smooth and intricate sounding EP.
Tree & Vic Spencer – VicTree
Tree holds down the production on this superb release. The @MCTREEG EP is one of my favourite releases of recent years and although I enjoyed Trap Genius I was really craving more of that soul trap sound. Fortunately we get that on this EP with the erratic and raw Vic Spencer on the mic. This release is stunning and gritty at the same time, you can here that Chicago footwork sound in the way the beats are put together and it really works.
A Tribe Called Red – Suplex
Funky electro vibes to get the party jumping.
TUT – Preacher's Son
Jazzy and mellow mixtape from a promising young MC.
Two Fingers – Six Rhythms
Heavy hitting dance music dwelling somewhere in the middle of trap, dubstep and electro.
DJ Vadim And Sena – Grow Slow
Good vibes on this electronic, reggae, soul style album.
Van Hunt – The Fun Rises, The Fun Sets.
Every now and then I hear an album that just blows my mind with it's ingenuity, that takes me out of my usual listening experience and brings me somewhere completely new. This is one of those times. Although I can hear a large array of influences on the album (from straight up funk to Bowie-esque glam rock) the finished product is highly unusual and unlike anything I've heard before. Do yourself a favour and get this album in to your life.
Vince Staples – Summertime '06
I'm not as impressed with this album as many people seem to be but it definitely has its moments. The album would benefit from being shorter as being two discs long there is some filler in there. Still, the high points on here featuring some magnificent production from Clams Casino make it worth the listen.
Warren G – Regulate… G Funk Era Part II
It was weird to see releases from Dre and Warren G in 2015 but it definitely makes me happy. Whereas I was expecting a lot from Dre and was disappointed I wasn't sure what to expect from Warren G but was pleasantly surprised. The G Funk is certainly alive on this release and it really hits the spot.
Yap – Airtight
Listening to this EP it's strange to think that Yap was once the lead singer of nu metal band One Minute Silence. There is a lot of acoustic folk music out there but there is a certain clarity to Yap's voice that makes this release stand out. Breathtakingly soothing music.